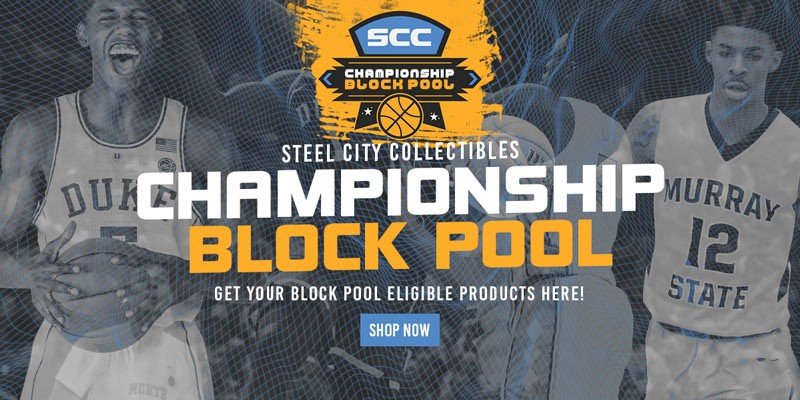 Welcome to the SCC Madness Championship Block Pool!
Shop select products for a chance to win in the SCC Madness Championship Block Pool! New grids will continue to be added once the current grid becomes filled. Any international winners will be responsible for shipping as well as duty & tax charges.
Look for the SCC Block Pool logo on select products to enter! One box ordered is good for one spot in the active block pool. There is no limit to the amount of entries you can have, so winning multiple times in multiple grids is possible!
Sorry, no block pools are running at this time. Check back soon!
Sorry, but no block pools are currently running!
Be sure to sign up to our newsletter to know when the next contest is running!